‫ZEE5 تقدم لجماهيرها على مستوى العالم: Allu Ramaendran, Auto Shankar, Fakir of Venice، وغيرها
تضم قائمة النجوم: كونتشاكو بوبان "Kunchacko Boban" وسارث كومار "Sarath Kumar" وفرحان أكتر "Farhan Akhtar" وعمران هاشمي "Emraan Hashmi"
دبي، الإمارات العربية المتحدة وكوالا لامبور، ماليزيا، 16 أبريل 2019 / PRNewswire / – بعد العروض الرقمية العالمية الأولى التي حققت نجاحات هائلة مثل "سيمبا" Simbaa وأوري "Uri" وناماستي إنجلاند "Namaste England " وفير دي ويدينج "Veere Di Wedding"، كشفت ZEE5 عن حزمة جديدة من العروض الأولى الرقمية لأعمال درامية مليئة بالنجوم، ستُعرض لجماهيرها على مستوى العالم.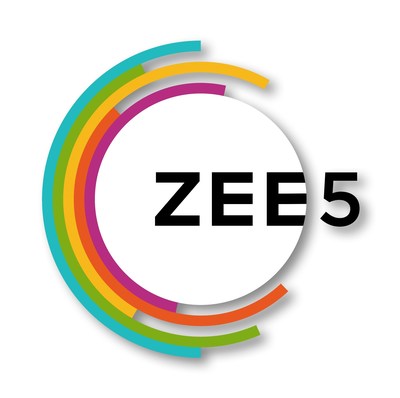 تقدم ZEE5 أفضل العروض الترفيهية للجمهور في جميع أنحاء العالم، وتضم حزمة شهر أبريل العرض العالمي الأول لفيلم: "The Fakir of Venice " من بطولة فرحان أكتر "Farhan Akhtar" وبطل الفيلم الهندي "Why Cheat India" من بطولة إيمان هاشمي بالإضافة إلىSouth Blockbusters Boomerang (Tamil)  و Allu Ramaendran (Malayalam). كل هذا إلى جانب عدد كبير من الأعمال الأصلية التي تقدمها ZEE5 مثل الموسم الأخير منKarenjit Kaur  -The Untold Story of Sunny Leone and POISON، الذي يقوم ببطولة Arbaaz Khan في أول ظهور رقمي له.
وتتضمن الأعمال الأصلية التي تقدمها ZEE5:
• حلقات Tamil: Auto Shankar، التي تستند إلى القصة الحقيقية المروعة للقاتل المتسلسلGowri Shankar  وعصابته الذين ارتكبوا ست جرائم قتل بين عامي 1988 و 1989. سيتم عرض المسلسل، الذي يلعب بطولته ساراث كومارSarath Kumar،  في 23 أبريل.
High Priestess،  مسلسل باللغة التيلوجو عن الظواهر الخارقة للطبيعة، يروي قصة حياة قارئة بطاقات التاروت التي تستخدم موهبتها في إنقاذ عملائها. بطولة Amala Akkineni و Varalaxmi Saratkumar، سيتم عرض الفيلم لأول مرة في 25 أبريل.
بالإضافة إلى ذلك، تتوفر الآن باللغة الهندية ا(Arjun Rampal) أبهاي (Kunal Khemu) وThe Sholay Girl بلغة التاميل والتيلوجو والبنغالية والكانادا والماراثية والمالايالامية.
قالت أرشانا أناند "Archana Anand, Chief Business Officer – ZEE5 Global"، " ينصب تركيزنا في ZEE5 بالكامل على تقديم قصص رائعة إلى الحياة ومشاركتها مع جماهيرنا في بلدان العالم. لدينا مجموعة رائعة من القصص لشهر أبريل تضم مواضيعًا وألوانًا مختلفة، يدعمها فريقنا الماهر. ويسعدني أن أشارك كل هذه الأخبار مع جماهير ZEE5 حول العالم."
يتوفر ZEE5 على متجر Google Play ومتجر iOS App Store وwww.ZEE5.com وكذلك على أجهزة Samsung الذكية وأجهزة تلفزيون Apple وتلفزيونات Android وAmazon Fire TV.
للتواصل الإعلامي:
السيدة راشمي بونشي " Ms. Rashmi Punsh"
Rashmi.Punshi@zee.esselgroup.com
91-98202-98575+
السيدة لاوانة سيمونة رودريجس " Ms. Louane Simone Rodrigues"
Louane.Rodrigues@zee.esselgroup.com
91-78754-98111+
شعار:  https://mma.prnewswire.com/media/808397/ZEE5_Logo.jpg
صورة: https://mma.prnewswire.com/media/818490/Archana_Anand_ZEE5_Global.jpg